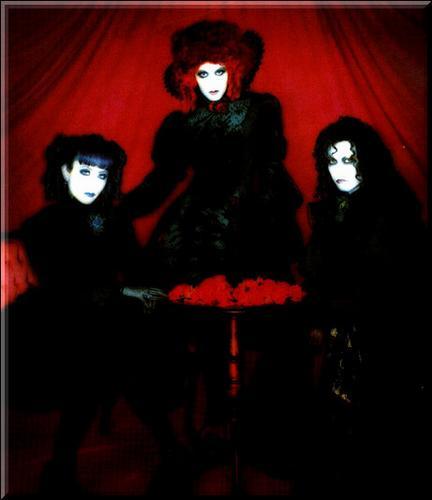 Malice Mizer (Marisu Mizeru) was a Japanese rock band and part of the country's visual kei movement. They were active from August 1992 to December 2001. Formed by Mana and Közi, the band's name stands for "malice and misery", extracted from their reply, "nothing but a being of malice and misery" ; their answer to the question "what is human?". Their earlier music and themes were characterized by their strong French and classical influences, later moving away from deliberate French romanticism and incorporating Gothic-Victorian aspects after several tragedies befell the band. Despite the stated archetypes, Malice Mizer is best recognized as a thoroughly original entity.

Malice Mizer were as famous for their music as for their live shows, featuring lavish historical costumes and stage sets, short silent theatre pieces preluding various songs, whimsical dance routines, and even a particularly notable instance of the vocalist descending to Earth (the stage) as a fallen angel, only to ascend again at the end of the concert. Throughout their history, the band went through several different lineups and three drastic image changes.

On December 11, 2001, it was announced that Malice Mizer would go on an indefinite hiatus.